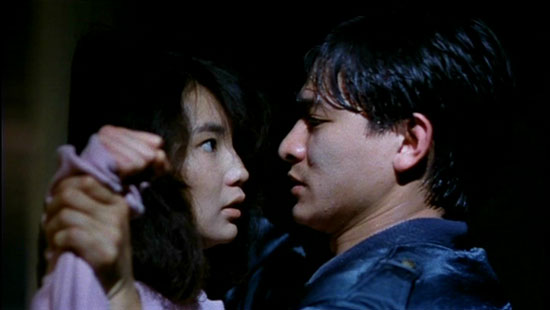 To celebrate Wong Kar Wai's 20 years as a director, BAM is presenting As Tears Go By from May 2-8. This is one of the few WKW films I haven't seen yet so I'll be there to catch one of the dates. Say...during the week?
Ken Park, directed by Larry Clark & Ed Lachman - this was undistributed in the U.S. and banned in Australia for (surprise!) the graphic sex scenes between its characters. Showing Friday, May 9th at 7pm only and is part of the Ed Lachman cinematography series. Other movies in this series include: Desperately Seeking Susan, The Virgin Suicides, Far From Heaven, Less than Zero, I'm Not There and Blank Generation starring Richard Hell (of Richard Hell & the Voidoids - wooooo!!!!).
Also at the end of May, Sundance at BAM begins. Check
BAM.org
for more information.