Chiho Aoshima
Crazy, gigantic digital prints. Sometimes my dreams look like these:
Aya Takano
One of my absolute favorites. If the Virgin Suicides were done Nihonggo style, this would be it. Dreamy, sometimes sad and always with lanky, doe-eyed girls and boys.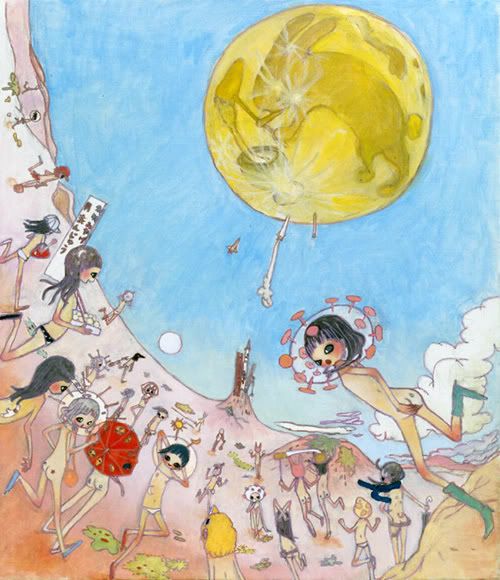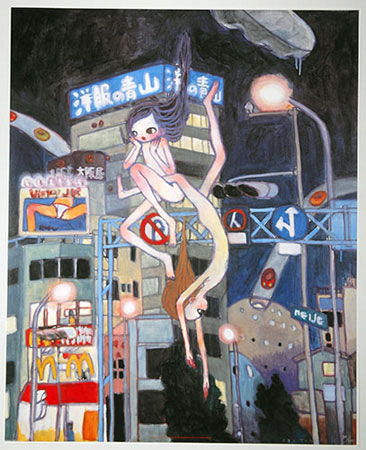 Mr.
The first time I saw his work, they were tiny gel pen drawings on scrap paper and receipts. Slightly pedophillic and otaku-inspired.
Yoshitomo Nara
Japan's OG punk rock artist. I love his style of sleepy, angry children/animals. And his muted color palette. I saw a book he did with Banana Yoshimoto (one of my favorite authors) at Kinokuniya but can't find it in English anywhere.